If you're just getting into Digital Marketing, you might have noticed that Search Engine Optimisation plays a big part in it, and most importantly, it often seems more complicated than necessary. So, if you're struggling with understanding search engines and how to optimize your company's website for them, this blog post will provide an extensive SEO checklist that you can use to understand the concept and process, and finally, get started an SEO strategy for your company.
In this blog post we'll discuss: 
What is SEO, in simpler words?

How to develop an SEO strategy for your company?

An

SEO checklist

of steps to get started with it;

Tips & tricks to make SEO work for you and your company. 
What is Search Engine Optimization (SEO)?
One of the many available search engines is Google, and we'll use it as an example for this blog. A search engine is, in simpler words, the database that shows relevant results for a specific query. But you probably know this very well since we all use Google on a daily basis. 
Moving on to the "search engine optimisation" concept, SEO is the number of tactics successfully used to increase a company's visibility on the search engine. Using the right SEO strategy will help businesses rank for topics they want to be known for and fight the competition by ranking higher than them on the search engine.
Still confused? Check this video from Code.org
How do search engines work?
The simple purpose of search engines is to provide the most relevant and trustworthy results to their users for specific queries. Queries nowadays can take the form of keywords or questions.
Therefore,  search engines analyse two factors:
Relevancy

between the requested keyword and the on-page topics and content of websites.

Authority

of the relevant websites. Google assumes that the more authoritative a website is, the more reliable its content is for users. 
To better understand these concepts, I highly recommend accomplishing the SEO free certification course from HubSpot Academy. 
Now, your question is probably "How do I reach Relevancy and Authority for my company's website?". 
Well, to increase the relevancy of your website, you need to create as much content as possible around topics you want your business to be known for. As well, perform keyword research and fill your content with the desired keywords to help users find your content for their own purposes.
To increase the authority of your website, you need websites with higher domain authority to link back to your website. In this way, you can reach out to websites that are relevant to you, with higher DA, and ask them to mention your link. 
To reach both relevancy and authority, you'll need to better understand SEO analytics and where to find them. For this purpose, read the "Top 3 SEO tools and how to use them with examples" blog post on the Digital Marketing Minor Blog to learn more about SEMrush, Moz and UberSuggest by Neil Patel. 
Therefore an SEO strategy should be fully focused on implementing the right tactics to improve the website on both relevancy and authority.
SEO Checklist: How to develop an SEO strategy?
According to HubSpot's ultimate guide to SEO, an SEO strategy should cover three parts to deliver optimal SEO results:
Technical setup
Content optimisation, highly significant for relevancy
Link building, highly significant for authority
Now, let me get you through an extensive SEO checklist. By paying close attention to all elements mentioned below, you'll be able to understand SEO and how to get started with your SEO strategy.
The technical setup is also called on-site optimisation and it allows Google to scan and index a website's pages without barriers. Here are some factors to pay attention to:
Implement website navigation & links.

Search engines crawl websites by using links. Therefore, if you want your website to be crawled fully, from the homepage to other website pages, you need to implement intuitive navigation for the user and search engine and link your pages in between. 

Keep a simple URL structure.

Keep your URL's short and concise. Use keywords but only what's necessary for both user and search engine to understand quickly what the page is about and to what query it can connect it. Avoid lengthy and complex URLs.

Improve page speed.

For the search engines, but also for the users, page load is an indication of quality. There are many elements of a page that can impact its load speed. Use

PageSpeed Insights from Google

to assess your page's speed and what you can improve. 

Get rid of dead links or broken redirects. A dead link

sends a visitor to a page that no longer exists.

A broken redirect

points to a source that is no longer available. In both cases, they stop the search engines and users from indexing your content and that is the last thing you want for your website. Keep checking your website and links for freshness! 

Create sitemaps and Robot.txt files.

A site map lists all the URLs on your website that search engines can crawl and index. A robots.txt file lists tell search engines the content they should not index and show on SERP. Pay attention to both to speed up the crawling and indexing of your website.

Don't duplicate content.

Not only does duplicate content confuse search engines but it is also considered a negative factor that can be penalized by not being displayed on SERP.
Content is key. Users request content, while both websites and search engines provide it. 
In more detail, the more content a website publishes, the higher is its chance for visibility. As well, search engines use content to determine its relevancy for a query and how to rank a page. 
When the search engine crawls a page, it determines its topic. Therefore, creating topical relevance for a website, and building cluster topics and pillar pages are of high importance. Other elements like page length and structure are also taken into consideration. 
To better understand cluster topics and pillar pages, read the "What are content topic clusters and how to use them for SEO? Step-by-step guide" blog post. 
So, content needs to be optimized for the search engines. It all starts with keyword research.
First of all, determine all the relevant topics to your business. What is the topic you'd like your business to be known for? Once you've defined your topic clusters, convert them into keywords and pay close attention to your persona's user behaviour and the kind of keywords they are likely to use.
To elaborate keyword research, you can use web-analytical tools like Moz, SEMrush, or UberSuggest. Start with a potential keyword and assess the keyword volume, ranking difficulty, or other keyword ideas and suggestions. 
To better understand how to use SEO tools and how to interpret specific data, check out the "Top 3 SEO tools and how to use them with examples" blog post on the Digital Marketing Minor Blog. 
Once you have your list of keywords, include them in your content, but avoid keyword stuffing! This process is called on-page optimisation.
If you'd like to know more about keyword research, check this beginner's guide to keyword research from HubSpot.
The purpose of the on-page optimisation process is to make page topics and keywords clear to search engines and to make them relevant for desired queries. 
Here's a list of actions to take for on-page optimisation:
Place your keyword as close to the start of the

post title

as possible. 

Include your keyword also in the

URL

. 

The H1 tag displays the title of the page. Obviously, include your keyword in the

H1 tag

as well. 

Include your keyword within

the first 100 words or the first paragraph of content.

Finding your keyword at the beginning of the page or blogpost will re-assure the search engine that your content covers the requested topic. 

Optimize your

meta-title and meta-description tags.

Both are displayed on SERP, therefore optimizing these with your keywords and making them worth clicking, will increase the click-through rate.

Adjust your

image file names and ALT tags.

The search engine does not read images, but it reads text. Linking the right titles and tags to your images will make your images indexable. Therefore, your content can be found through images as well.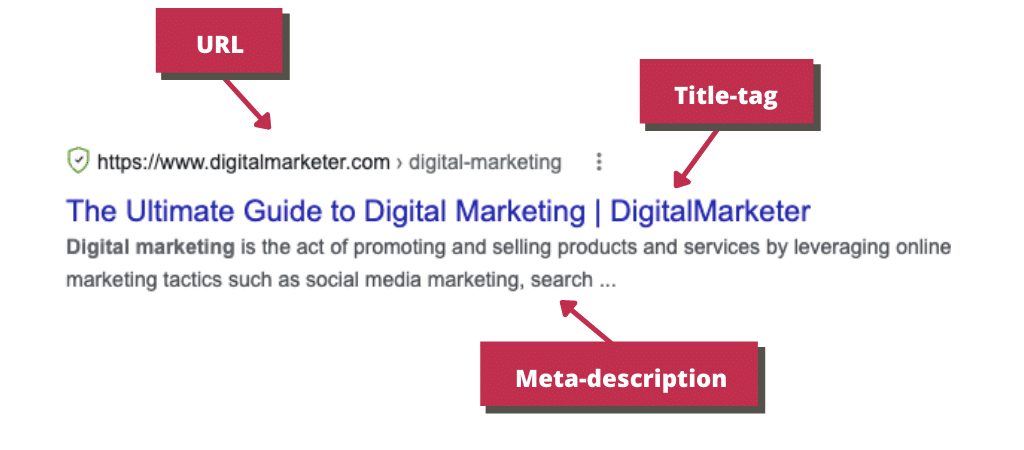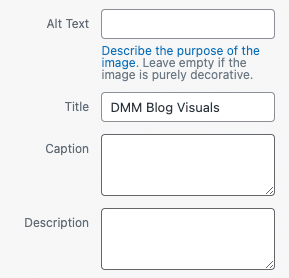 Non-keyword-related optimisation
Add

external links

within your content. Linking to external sources that address relevant topics will show search engines what the topic of the page is further and it determines your content as a valuable source. 

Add

internal links

within your content as well. This is a good practice for two reasons: it helps search engines explore other pages on your site, and it creates a semantic relation between your pages which is good for topical relevance. As a rule of thumb, include at least 2-4 internal links per blog post. 

Keep track of your

content's length

, because long content normally ranks better. If your content is longer, but also captivating, it will keep the reader on the page for longer as well. This is called

dwell time

and it's important to search engines ranking factors. 

Use multimedia. By multimedia, we mean using different types of content on top of text: images, videos, audio. Again, this has to do with dwell time.
So, technical setup and content help increase a website's relevance. Link building, on the other side, helps increase a website's authority, reliability, trustworthiness and popularity. 
Google uses the quantity and quality of a website's backlinks to determine a website's authority. 
Backlinks are seen as the websites that, among their content, link your website. 
Backlink quantity might be clear, but how is link quality determined? Generally, link quality can be determined with web-analytical tools because they all display a domain' or link's authority score. The authority score of the backlink or referring domain, as a rule of thumb, should be higher than your authority score, for it to influence positively your authority.
To better understand how to use SEO tools and how to interpret specific data, check out the "Top 3 SEO tools and how to use them with examples" blog post on the Digital Marketing Minor Blog.
Here are some practices to help you get started with your link building and authority increase:
Editorial, organic links.

These websites link your content because they used it as a reference themselves. 

Outreach.

Reach out to websites and ask them to link back to your websites. Usually, you will have to offer them something in exchange, like writing a piece of content for them. 
Profile links. Link your website on your social media accounts, for example, or other profiles. These are also considered high-authority backlinks.
Tips & tricks for your SEO strategy
Black Hat SEO techniques are practices that can be used to accomplish optimal SEO results in the short term but these are practices that go against search engine guidelines and often end up being penalized. Would you like to learn more about Black Hat SEO with the sole purpose to be aware of them? Check this blog post from Hubspot.
Optimize your content in a constant manner
You might think that optimizing for search engines your freshly published post is enough, but it needs to be checked again and updated in a constant manner. First of all, your content will get outdated and won't add value after a while. Second of all, SEO algorithms can be updated and you need to react to them. Third of all, the search engine values fresh content. Finally, stay ahead of your competitors!
I hope you find this SEO checklist useful for your Digital Marketing Plan. Either way, feel free to reach out to me if you have any questions or suggestions!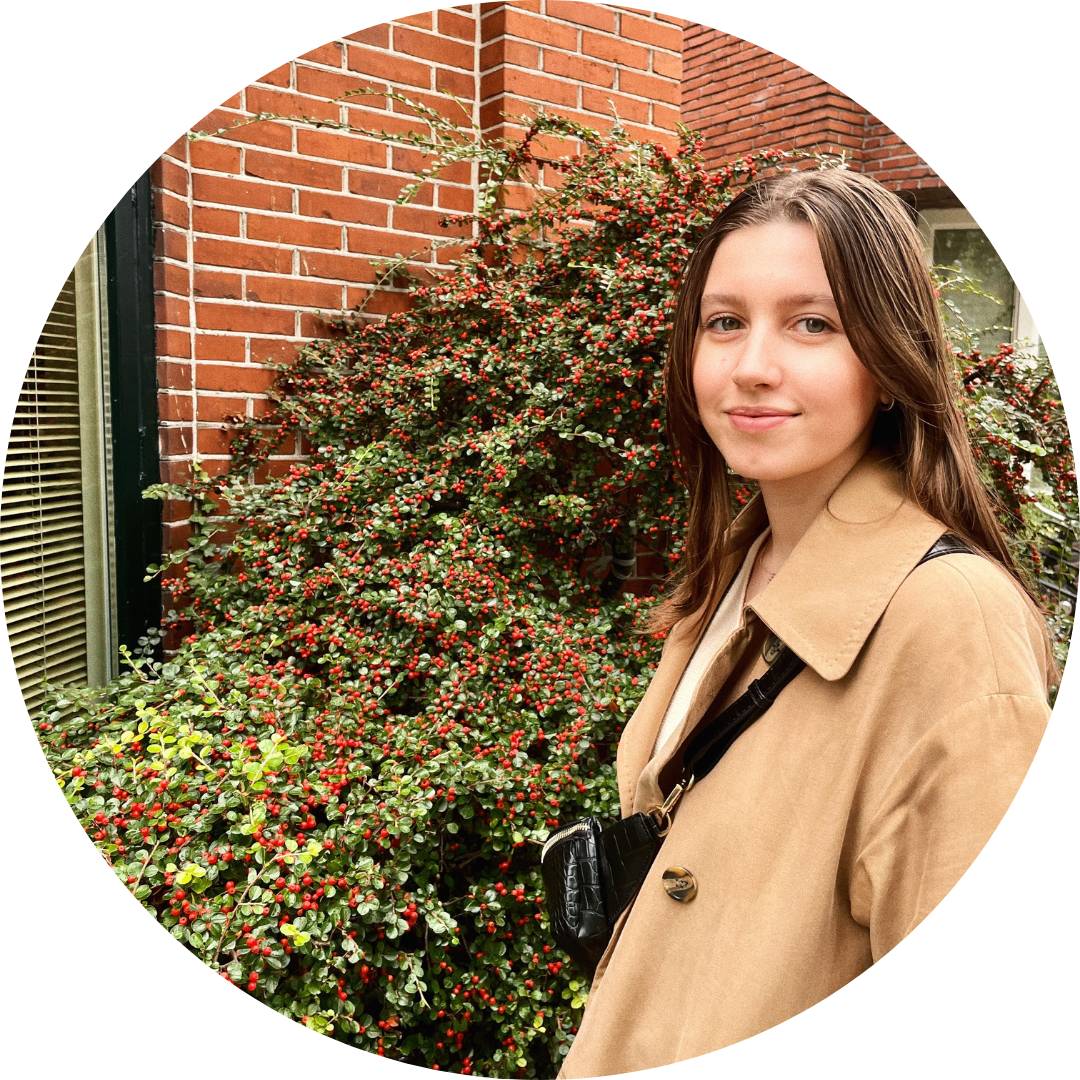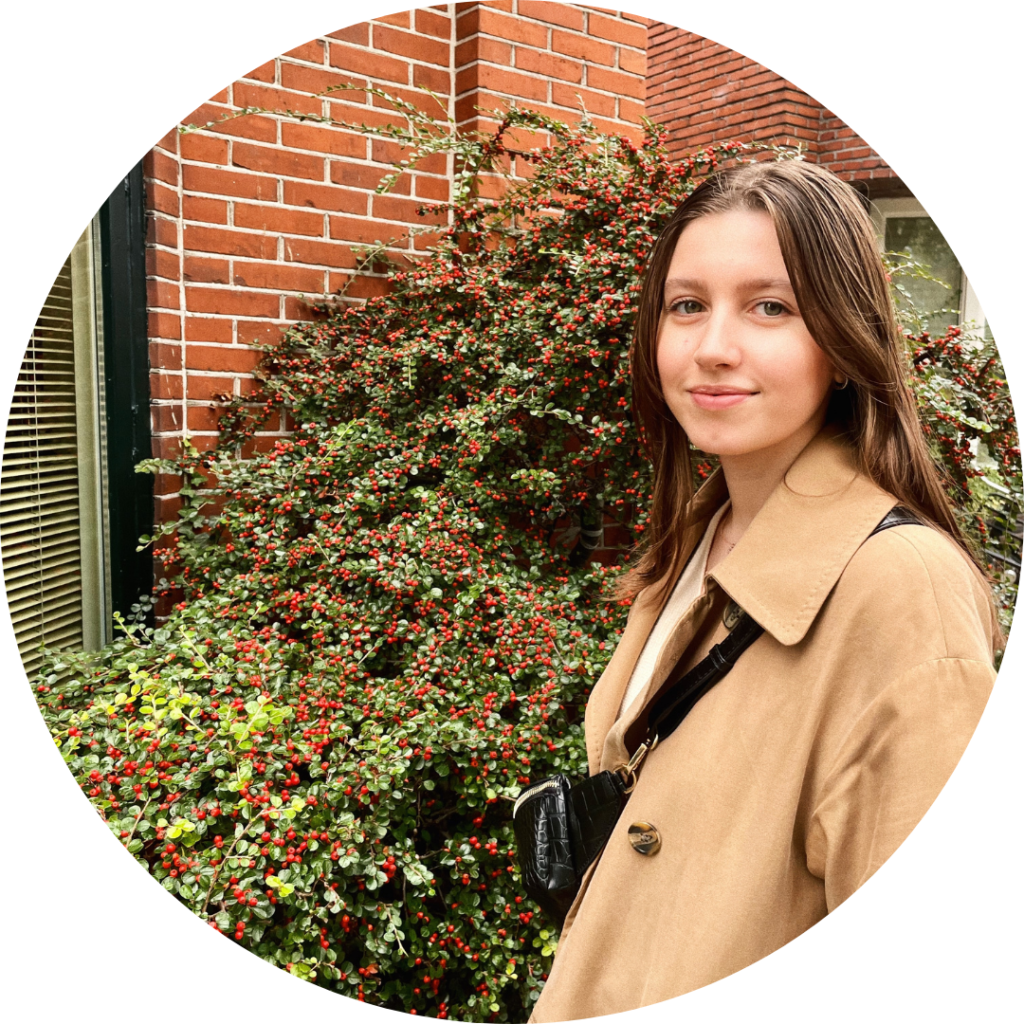 Milena Bursuc, Digital Marketing Minor alumni
I am a Marketing enthusiast with great passion for strategic thinking, strong brands and digital environment.